I figure it's about time to continue my insights into the dangerous, perverse, and cruel cult that is the Jehovah's Witnesses.
To start us off again, I give you the current Governing Body of
Jehovah
's Witnesses. (Go and read
Episode #2
again for more detail on where they fit into the heirarchy)
These pictures make me many things - angry, repulsed, ashamed, horrified. But mostly, I just feel pity to the millions of people around the world that throw their lives away for these men.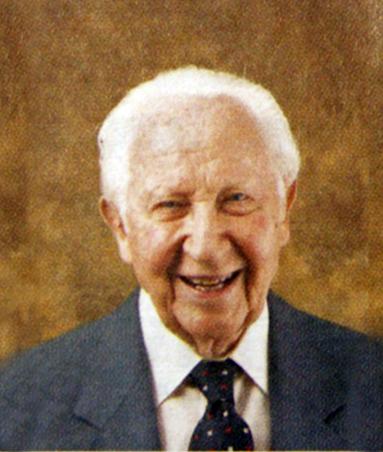 John E. Barr
Born in 1913, in Aberdeen Scotland. His grandmother Émilie Jewell was baptized in 1908. His father was baptized in 1912.They were the only Bible Students family in North Scotland. As a result, their home became well known to many of the Watch Tower Society's traveling representatives, such as Albert Lloyd, Herbert Senior, and Fred Scott. Some even came from the Society's headquarters in Brooklyn, New York, including W. E. Van Amburgh and A. H. Macmillan. Shortly after the end of the World War I, John's mother and sister are the first Bible Students in that area who went from house to house. In 1927, John tells his father that he wants to go with him in the preaching work from house to house. He finished school in 1932 and is baptized shortly after that. Became a member of the London Bethel family in April 1939. Served 3 years as circuit overseer and returned to London Bethel in April 1946. 1960 married Mildred Willett, a long time pioneer. 1977 became a member of the Governing Body at Brooklyn Bethel.
Samuel F. Herd
Born in 1935. Samuel Herd started pioneering in 1958, and from 1965 to 1997, he was in the circuit and district work. He and his wife, Gloria, have been part of the United States Bethel family, where Brother Herd has been working in the Service Department. He was also serving as a helper to the Service Committee.
Geoffrey Jackson
Born in 1955. Brother Jackson started pioneering in February 1971 in Tasmania, the island state of Australia. In June 1974, he married Jeanette. They were appointed to serve as special pioneers. From 1979 to 2003, they served as missionaries in Tuvalu, Samoa, and Fiji—island nations in the South Pacific. While in the islands, Brother and Sister Jackson also contributed much to the work of translating Bible literature. Beginning in 1992, Brother Jackson served on the Branch Committee in Samoa, and from 1996, on the Branch Committee in Fiji. In April 2003, he and Jenny became part of the United States Bethel family and began to work in the Translation Services Department.
Theodore Jaracz
Born in 1925. Brother Jaracz was baptized in the 40s. 1951 He was sent to Australia as branch overseer. He greatly encouraged the brothers throughout the country by his zeal for theocratic orderliness and a fine lead in the field. He often took the opportunity to serve circuit assemblies reasonably close to the branch office in the role of district overseer. After some five years in the Australian branch, Brother Jaracz returned to the United States, where he and Sister Jaracz now serve at the Society's headquarters.
M. Stephen Lett
Born in 1949. Stephen Lett started pioneering in December 1966, and from 1967 to 1971, he served at Bethel in the United States. In October 1971, he married his wife, Susan, and went into the special pioneer service. From 1979 to 1998, he served as a circuit overseer. Since April 1998, he and Susan have been part of the United States Bethel family.
Gerrit Lösch
Born in 1941. Brother Lösch entered full-time service on November 1, 1961, and graduated from the 41st class of the Watchtower Bible School of Gilead. He served in the circuit and district work in Austria from 1963 to 1976. He married in 1967, and he and his wife, Merete, later served for 14 years as members of the Austria Bethel family in Vienna. They were transferred to the Society's headquarters in Brooklyn, New York, where Brother Lösch has served in the Executive Offices and as an assistant to the Service Committee. He has a varied experience in the European field and has a knowledge of German, English, Romanian, and Italian
Anthony Morris III
Born in 1950. Brother Morris entered the pioneer service in 1971 in the United States. In December of that year, he married Susan, and they continued pioneering for nearly four years until the birth of their first son, Jesse. In time, they had another son, Paul. Brother Morris reentered the full-time service in 1979 as a regular pioneer. His wife joined him when the boys entered school. The family served where the need was great in Rhode Island and North Carolina, in the United States. In North Carolina, Brother Morris served as a substitute circuit overseer, and the boys took up regular pioneer service. Jesse and Paul were invited to the United States branch at the age of 19. Meanwhile, Brother Morris began circuit work. Then, in 2002 he and Susan were invited to Bethel, starting their new assignment on August 1. Brother Morris worked in the Service Department at Patterson and later as a helper to the Service Committee of the Governing Body. Appointed to the Governing Body on August 24, 2005.
Guy H. Pierce
Born in 1934. Guy Pierce raised a family and then with his wife started pioneering in April 1982. He served as a circuit overseer from 1986 until 1997, when he and his wife, Penny, became part of the United States Bethel family. Bother Pierce has been serving as a helper to the Personnel Committee
David H. Splane
Born in 1944. David Splane started pioneering in September 1963. A graduate of the 42nd class of Gilead, he served as a missionary in Senegal, Africa, then for 19 years in the circuit work in Canada. He and his wife, Linda, have been at Bethel in the United States since 1990, where Brother Splane has worked in the Service and Writing departments. Since 1998, he has been a helper to the Writing Committee.